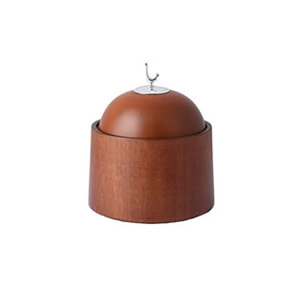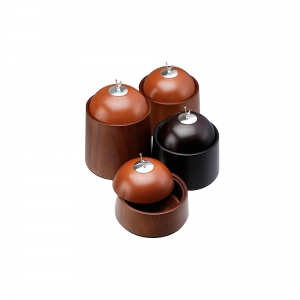 BOWL WITH LEATHER LID MEDIUM
Decorative wooden bowl with leather lid that belongs to ARMAGGAN Objets d'Art Collection is designed with inspiration from Ottoman dome architecture, 925ct ARMAGGAN bird figure is used at the handle of the lid. Drawing its inspiration from the traditional handcraft motifs that have left its traces throughout Anatolian history, the traditions from Central Asia to Ottomans that hold a significant place in Anatolian history, architecture and handcrafts, ARMAGGAN Objets d'Art Collection, with its motto ''Unique by Design'', is produced with rare, soon-to-fade way hand craftmanship in limited edition.
FEATURES
-Silver 925 ct, Wooden, Vejetal Calf Leather
-Height 25 cm
-Diameter 25 cm
-Depth 18 cm
-Weight 428 gr
-Product Code: LE-BX-00171
PRODUCT CARE
It is recommended to keep your ARMAGGAN leather product in its original box or case.
Keep your leather products away from water, chemical products and heat. In case it gets wet, wipe with a damp cloth.
For the colours of your leather goods not to fade, it is recommended to avoid long periods of daylight or artificially light spaces.