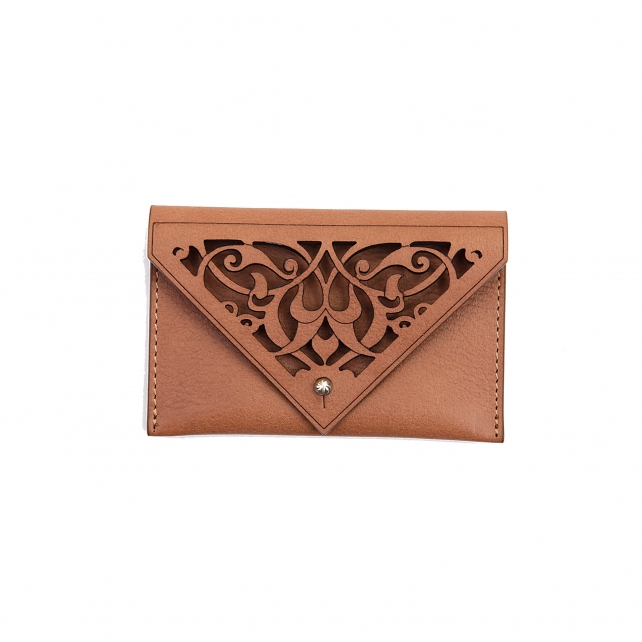 SELJUK PATTERN CARD HOLDER
Seljuk Pattern Card Holder that belongs to ARMAGGAN Leather Collection is produced with calfskin and 925ct silver. It has credit card, checkbook spaces and a place for a pen. ARMAGGAN Leather Collection presents a wide variety of products containing personal accesories with functional details, including the irreplaceable items of the living spaces; produced by examining and applying the history of Anatolian authentic leather working, blended with the modern day production techniques.
FEATURES
-Calfskin, 925 Ct Silver
-Height 10.4 cm
-Width 7 cm
-Depth 0.8 cm
-Product Code: LE-WA-00228
PRODUCT CARE
Sahip olduğunuz ARMAGGAN deri ürününüzü orjinal kutusunda veya kılıfında muhafaza etmeniz önerilir.
Deri ürünleri su, kimyasal maddeler ve sıcaktan uzak tutunuz. Islanması durumunda, nemi yumuşak kuru bir bez ile siliniz.
Deri ürünlerin renklerinin solmaması için uzun süre gün ışığında ve suni aydınlatılan ortamlarda tutulmaması önerilir.