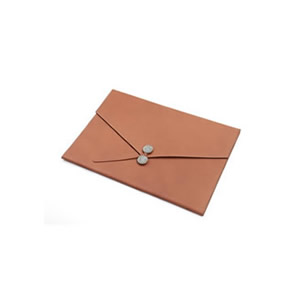 SILVER BUTTONED A4 PORTFOLIO
Silver Buttoned A4 Portfolio that belongs to ARMAGGAN Leather Collection is produced with vegetal calfskin. It has Seljukian Rumi patterned silver button. ARMAGGAN Leather Collection presents a wide variety of products containing personal accesories with functional details, including the irreplaceable items of the living spaces; produced by examining and applying the history of Anatolian authentic leather working, blended with the modern day production techniques.
FEATURES
-Vegetal Calfskin, 925 ct Silver button
-Height 22 cm
-Width 31.5 cm
-Depth 1 cm
-Product Code:LE-OF-00171
PRODUCT CARE
It is recommended to keep your ARMAGGAN leather product in its original box or case.
Keep your leather products away from water, chemical products and heat. In case it gets wet, wipe with a damp cloth.
For the colours of your leather goods not to fade, it is recommended to avoid long periods of daylight or artificially light spaces.